About Us- Emerge- Modern Australian Cuisine, Geelong
Who We Are
Emerge is a contemporary restaurant featuring modern Australian cuisine in Geelong. This Geelong Restaurant is run by owner/operators, a chef & front of house duo Leah & Leigh Gill. Leah & Leigh have extensive experience both as owners & operators in the hotel industry but are new to the restaurant seen. The restaurant focuses on simple ingredients of quality, flavour & locality where possible. Where Geelong & the surrounds produce is not possible local suppliers are still employed. We like to support Geelong, just as it supports us.
Emerge is a warm, friendly yet intimate and personal setting. It is by no means fine dining which reflects in our prices but definitely something a little more than just an average meal. Our service is excellent and the perfect balance of attentiveness without being overly invasive. We believe Emerge is one of the best restaurants Geelong has to offer! At Emerge anyone and everyone is welcome and we'd certainly love to see you there!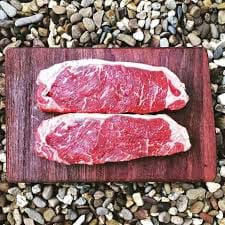 What We Do
Emerge serves dishes that are not overly complicated. We have a passion for steaks served with delicious sides. Our steaks are flavoursome, tender and cooked to perfection. We offer four steak cuts; eye fillet, scotch fillet, porterhouse steak and rump. We feature steaks at different price points. Our entry level is Cape Grim which is an amazing place to start. We then feature Bass Straight, Vintage Reserve & Kobe Cuisine. And finish with our premium steak a Robins Island Wagyu Beef with some impressive marble scores. To read more about our steaks see our main menu.
Although we'd like to say we specialise in steaks we cater for all our customers and include vegan meals & vegetarian meals packed with flavour and nutritious ingredients. We are more than happy to cater for any allergies or dietary requirement, in fact a lot of our menu is gluten free. Our main menu also features, gnocchi, salmon, lamb backstrap & many more delicious dishes. To view our dishes, see our gallery.
At Emerge in Geelong we also have cheap eats with our $15 lunch menu that is also offered on Saturdays!
Opening Hours @ Emerge, Geelong
Lunch 11:30-3:00 Tuesday - Sunday
Dinner 5:30- Late Tuesday- Sunday
Closed Mondays
Kitchen Closes...
3pm for lunch Tuesday- Saturday
9pm Tuesday- Thursday & Sunday Dinners & 10pm Friday & Saturday Dinners